Mad School was established in the year 2012 with a goal to provide quality coaching for design entrance exams in India. Mad School provides coaching for design entrance exams like NIFT, NID, UCEED, and CEED; architecture entrance exams like JEE2, CEPT, and NATA; fine arts entrance exams like BFA, FADEE, and other entrance exams. Faculties who teach at Mad School are alumnus of top design and architecture colleges in India with decades of experience.
If you want to enquire about any course or casually discuss the opportunities in the field of design, You are welcome! You can contact 9959750006 or fill out a form if you want our coach to reach out to you.
Importance of coaching in the NATA exam:
You can definitely clear the NATA Exam without any assistance and get into the architecture colleges in India. But students who start preparing for NATA during their school days and students who start preparing for NATA exams 30 or 60 days before need coaching assistance.
To break it down, joining a coaching center for the NATA exam will help you in the following ways:-
Getting familiar with the syllabus and exam pattern.
Guidance from qualified experts.
Helps in managing time.
Develops drawing skills.
Mock test and practice tests.
Last minute tips and tricks.
Interact with the students who have the same goal.
Mad School has got you covered in all the aspects mentioned above. When it comes to NATA coaching, Mad School is one of the preferred choices for students and parents. Let's look at why you should join Mad School for NATA exam coaching.
Providing Best Coaching For NATA Exam Since 2012:
MAD School is a leading coaching center for NATA, renowned for its excellence in architectural entrance exam preparation. Our coaching centers in Hyderabad and Chennai have a good reputation because we have consistently produced successful results.
Our faculties, who have been with us for 11 years, have designed the coaching material and pattern in such a way that it fulfills the aspect of providing comprehensive coaching for the NATA Exam. Mad School NATA coaching is well known for the one-on-one attention to the students. This is one of the reasons parents prefer Mad School coaching center.
Delivering 100% results in NATA Coaching:
Mad School NATA coaching center has been delivering 100% results throughout the years. Students from our NATA coaching institute have secured seats in the best architecture colleges like SPA Delhi, NIT, CEPT, JNAFAU, IIT, etc,.
Presenting to you the Mad Schools' "Hall of Fame". These are the incredible students who have achieved All India Rank (AIR) Rank 1 in CEPT, Rank 1 and Rank 5 in JNAFAU, and so on.

DRITHI RAJEEV MENON
CEPT - RANK 1
CEPT AHMEDABAD
(Long-term NATA Coaching)

Asritha
Bachelor of Architecture
Long-term NATA Coaching
JNAFAU Hyderabad

N Deekshitha
Bachelor of Architecture
Long-term NATA Coaching
SPA Delhi

Nithika M
Bachelor of Architecture
Long-term NATA Coaching
JNAFAU Hyderabad (Rank 5)
Shriya Reddy
Bachelor of Architecture
Long-term NATA Coaching
SPA Delhi (AIR Rank 108)

Aadarsh Reddy
Bachelor of Architecture
Long-term NATA Coaching
CEPT Ahmedabad

Sandheep Rajkumar
Bachelor of Architecture
Long-term NATA Coaching
VIT Vellore
Did you see the students above? These are some of the students that we have fit in. Similarly, there are numerous students from MAD School who have successfully cleared the NATA exam with high scores and built an amazing career in Architecture.
Dedicated and Qualified Faculty:
Mad School understands your aspirations and seriousness towards getting into the top architecture colleges. From the day that you join Mad School NATA Coaching, our faculties give their all to teaching you the basics. Our NATA coaching faculties emphasize in helping the students understand the concept of each subject and monitoring them closely until they understand the topic. At Mad School, our faculties adopt the old Gurukul style of teaching, avoiding PPTs for the benefit of personal experience and learning.
Our faculties have been with us all along and have seen the students succeed in getting into the best architecture colleges. Our students still remember our faculties and thank them for giving them the right coaching.
Comprehensive NATA Exam Books:
Mad School has a set of books for NATA preparation. All the NATA exam subjects and topics related to NATA are explained in a comprehensive manner. All the contents of the book are updated according to the NATA exam syllabus 2024. You can access these books for free once you enroll in Mad School NATA coaching center; otherwise, you can click on the link below to purchase the books (Which are by the way at very nominal prices!)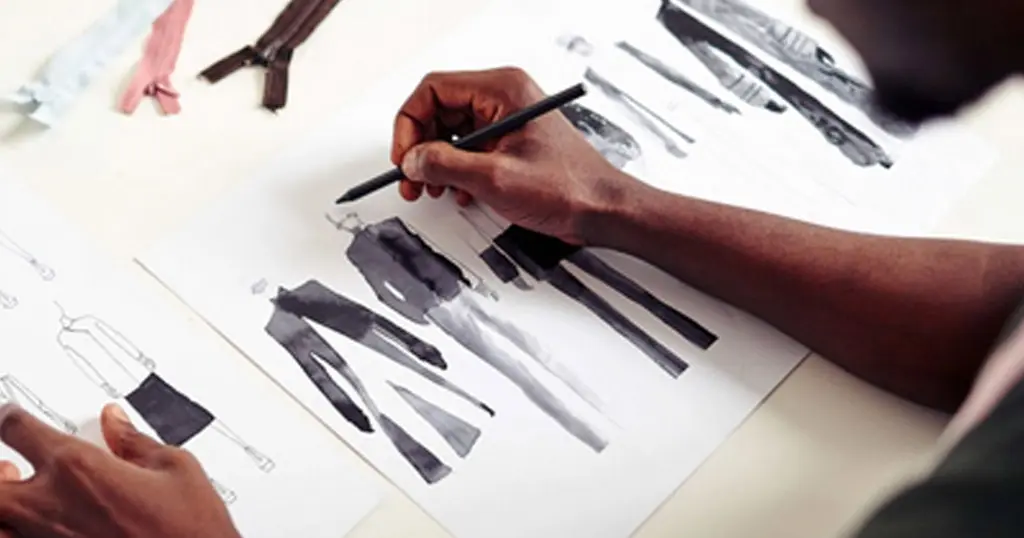 Highlights in Mad School NATA Preparation Books:
- Comprehensive coverage of all the topics in the NATA Exam Syllabus.


- Detailed explanation, examples, and illustrations for clear understanding.


- Topic-by-topic practice questions to assess your knowledge.


- Sample papers at the end to understand the exam pattern.


- QR code that will direct you to free NATA mock tests from MAD School.


- You can send your sketches for a free review to info@madschool.in
Wondering which is the best coaching center for NATA? 🤔
Mad School is one of the best coaching centres in Hyderabad for NATA.
Apply now - Limited seats only
Flexible Coaching Packages at Mad School:
MAD School offers long-term and short-term coaching for NATA. Long-term NATA coaching is for a minimum period of 1 year, and a short-term coaching program depends on the batches (Can be for 30 days, 60 days, or even 10 days). No matter the type of coaching package you choose, all offer focused training towards NATA exam preparation.
Apart from this, we have an online coaching program for students who are preparing for the NATA exam. Students can enroll in the online NATA coaching program by visiting our website or calling our team.
Check out our website - www.madschool.in for more information on timetables, or call us for inquiry at 9959750006.
Practical Training and Mock Tests:
Mad School believes in giving practical training to the students, as that will help them visualize the topics that they are learning.
For example, when you are learning light and shadow in architectural drawings, it is important that you understand that visually. At Mad School, during the NATA coaching, our faculties go one step ahead and use models to help you understand the NATA syllabus topics visually.
Apart from this, MAD School offers mock tests that look like the interface and pattern of the NATA exam. This can help you get a realistic exam-like experience and make you familiar with the computer-based format, navigation, and time constraints.
Click on the link to access our free NATA Mock Test Series.
Looking for "NATA coaching centers near me"?
You have found the best NATA coaching center! Mad School has its NATA coaching centers in the following locations.
NATA Coaching Center in Chennai
NATA Coaching Center in Hyderabad
Related Articles
Best colleges for architecture in Hyderabad
Top 10 architecture colleges in South India
Top 10 architecture colleges in North India
Top 10 architecture colleges in India
FAQs
1. What are the changes in the NATA Exam Pattern?
Council of Architecture (COA) has changed the exam pattern drastically for various reasons.
NATA Entrance Exam has two sections:
Section 1 - Math and General Aptitude
Section 2 - Drawing
The exam mode has been changed to online (Computer Based Test).
The number of questions asked in the NATA exam will be 125. (Multiple choice questions, Numerical ability type questions, and Multiple select questions)
2. What is NATA Exam?
NATA stands for National Aptitude Test in Architecture and is conducted by COA (Council of Architecture).
NATA Exam is conducted three times every year for admission to top architecture colleges for undergraduate programs across India.
Admissions are based on their NATA scores along with their marks in Math, Physics, and Chemistry in Higher Secondary Exams.
3. Does MAD School provide study materials?
Mad School provides NATA exam books in hard copy as well as downloadable PDF format. Students who enroll in the NATA coaching program get free access to the books. Other students can download the books from our website, which we send in hard copy. Go to www.madschool.in to purchase the NATA exam books.
4. When do NATA coaching classes start for the 2024 batch?
Admissions to MAD School for 2024 are open until August 2024 for the long term program. The cut off date will be on Sep 15 th 2024 . Dates for short term and repeaters batch shall be announced shortly.
5. What is the background of the faculty at Mad School NATA Coaching?
Coaching at Mad School is provided by the faculties from IIT, JNAFAU, SPA, and IIT Hyderabad. The team is divided into two. One for the sketching part and the other for the theory part. This will ensure focus and competency on the side of faculty and avoids any overlapping.
6. Where can I find all of the NATA Exam Information?
You can find all the information related to the NATA exam on our page.