Raphael IIT Hyderabad, sharing his experience of Madschool's UCEED Coaching classes
'W'QUESTIONS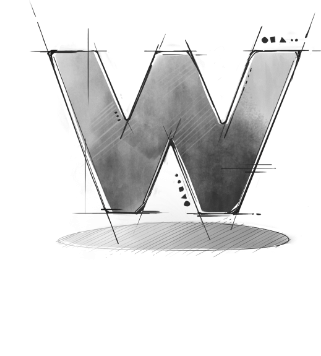 What is UCEED ?
UCEED (Undergraduate Common Entrance Exam in Design) is an all India Exam conducted by IIT Mumbai jointly along with IIT Guwahati & IIITDM, Jabalpur. Candidates should also understand that by mere appearance in UCEED or being in the rank list neither guarantees nor provides any automatic entitlement to admissions. The UCEED qualified candidates will have to apply separately for B.Des admissions for IIT Mumbai, Guwahati and Jabalpur. The UCEED score is valid for a year and the candidates have the opportunity of attempting UCEED for a maximum of 2 times and that too in 2 consecutive years.
Admissions to Result sharing institute (UCEED Score is also considered at)
Central Institute of Technology , Kokrajhar
UP Institute of Design , Noida
Lovely Professional Institute, Punjab
University of Petroleum & Energy Studies, Dehradun
VIT University, Vellore
World University of Design, Delhi NCR
Chandigarh University, Punjab
Srishti School of Art Design & Technology, Bengaluru
Indraprastha Institute of Information Technology , Delhi
Important Dates for UCEED Examination
Application Submission : October
Month of UCEED Exam : January
Declaration of UCEED Result : February
Total Number of Intake for various Institutes:(Total number of seats:105 seats)
IIT , Mumbai : 30 seats
IIT, Gujarat : 45 seats
IIITDM, Jabalpur : 30 seats
Eligibility towards appearing for UCEED Exams
The candidate appearing for the UCEED exam has to fulfil the below mentioned 2 criterions
Criterion -1 : Age Limit
The candidate should have been born on or after October 01, 1993 if belonging to the OPEN or OBC-NCL category and on or after October 01, 1988 if belonging to the SC, ST or PwD category
Criterion -2 : Qualifying Examination
The candidate should have passed the qualifying examination (Class XII or equivalent), OR appearing in the current year. Students from ALL STREAMS (Science, Commerce, and Arts & Humanities) are eligible.
What constitutes an UCEED Question Paper ?
The question paper consist 3 hours of 300 marks and is administered through a computer . The question paper contains 3 sections :
Numerical Answer Type Questions :- ( Section A- 80 Marks, 20 Questions)
For these questions, the answer is a number that needs to be entered using a virtual keyboard in the computer screen. No choices will be shown for these questions. Each correct answer will be awarded 4 marks. There is NO NEGATIVE marks for this section. Questions not attempted will be given zero mark.
For Eg : Given below is a series of numbers . Which number will replace the question Mark ?
101, 103, 107, 109, ? ,127, 131, 137, 139, 149, 151, 157, 163
1 b) Multiple Select Questions : – ( Section B- 100 Marks, 25 Questions) Each MSQ has ONE OR MORE correct answer(s) out of the four given choices. The candidate gets 4 marks only if ALL the correct choices and NO wrong choices are selected. There is NO NEGATIVE or PARTIAL marks for this section. Questions not attempted will be given zero mark.
For Eg : Is Spaces and special characters are ignored in the following text, which country/countries is/are hidden in the text shown below?
I think the earth's ecosystem will collapse very soon. Natural resources have been exploited for far too long at the cost of the well being of humankind , I am afraid. I don't want to stir another controversy but i ardently feel that the time has come for us to take urgent actions to save our planet from man made disasters.
c) Multiple Choice Questions :- (Section C- 120 Marks, 40 Questions)
Each MCQ has four choices out of which ONLY ONE is the correct answer. There is NEGATIVE marking for this section. Each correct answer will be awarded 3 marks and each wrong answer will be awarded –1 (minus one) mark. Questions not attempted will be given zero mark.
For Eg : Which option arranges the states in an ascending order in terms of area?
Gujarat, Kerala, Uttar Pradesh, Rajasthan
Gujarat, Kerala, Rajasthan, Uttar Pradesh
Kerala, Gujarat, Uttar Pradesh, Rajasthan
Kerala, Gujarat, Rajasthan, Uttar Pradesh
The exams will have questions from 6 topics
Visualization and spatial ability
Pictorial and diagrammatic questions to test, understanding of transformation and/or manipulation of 2D shapes and 3D objects and their spatial relationships, knowledge of practical and everyday mechanical and scientific concepts.
1. Observation and Design Sensitivity
Ability to detect concealed properties in ordinary things, people, situations, and events, and thinking critically about them. Applying attention to certain details, analysing, reasoning, classifying, inferring and predicting. Ability to discern subtle differences in visual properties and aesthetic outcomes.
2. Environmental and Social Awareness
General awareness of environmental factors such as climate, population, water, vegetation, pollution, weather, natural resources etc., and their implications on the design of products, images, infrastructure and environment. Awareness of social and cultural connection with design, history of the designed artefact, and socially responsible and environmentally sustainable design responses. History of art, sculpture and literature.
3. Analytical & Logical Reasoning
Ability to look at information, be it qualitative or quantitative in nature, and discern patterns within the information. Ability to weigh opinions, arguments or solutions against appropriate criteria. Ability to check for hidden bias or hidden assumptions and whether evidence and argument support conclusions. Ability to use logic and structured thinking to deduce from a short passage, which of a number of statements is the most accurate response to a posed question. Data Interpretation, brainteasers, and patterns.
4. Language & Creativity
Ability to understand and use Standard English. Reading comprehension, knowledge of English grammar such as sentence structure and usage, the use of tenses, verb patterns, articles, and active and passive constructions etc., and vocabulary skills. Ability to think creatively in terms of alternatives, ability to distinguish innovative options and think out of the box.
5. Design Thinking & Problem Solving
Ability to use visual analogies, metaphors, signs and symbols. Ability to understand complexity, identify problem, generate alternatives, evaluate options and select solutions.
Minimum Prescribed Marks for Inclusion in the Rank List
| MERIT LIST | MIN % MARKS PER SECTION | MIN AGG MARKS OF ALL 3 SECTION |
| --- | --- | --- |
| Common Rank List | 10 | 100 |
| Obc -ncl Rank List | 9 | 90 |
| Sc Rank List | 5 | 50 |
| St Rank List | 5 | 50 |
| Pwd Rank List | 5 | 5 |
For more help Please call