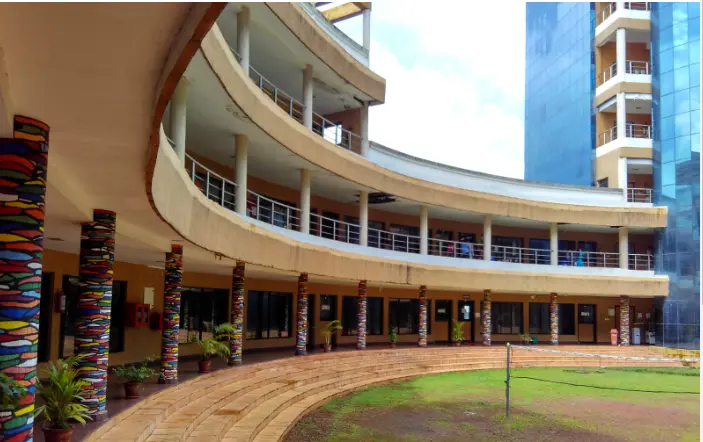 NIFT Locations and Distances
The NIFT (National Institute of Fashion Technology) is located in 18 states and UTs. From the bustling metro cities of Delhi, Mumbai, Kolkata, and Chennai to rapidly growing urban cities like Bengaluru, Hyderabad, and more. Each NIFT campus is placed such that it is accessible to different students all across India.
Navigating these NIFT campuses, especially for people who have come from different parts of India might find it challenging to plan. This is why we have a guide that will help you plan and decide based on the commuting distances.
CAMPUS
Commute
Metro Station
Bus Stop
Airport
Railway Station
NIFT DELHI
0.5km
1km
12km
15km
NIFT CHENNAI
1km
2km
10km
4km
NIFT MUMBAI
0.5km
1km
6km
2km
NIFT KOLKATA
0.2km
0.5km
15km
5km
NIFT HYDERABAD
1km
2km
30km
6km
NIFT BANGALORE
0.5km
1km
40km
7km
NIFT GANDHINAGAR
N/A
2km
12km
8km
NIFT SHILLONG
N/A
1km
30km
100km
NIFT KANNUR
N/A
3km
30km
5km
NIFT KANGRA
N/A
1km
12km
2km
NIFT PATNA
N/A
1km
6km
2km
NIFT RAEBARELI
N/A
1km
80km
3km
NIFT DAMAN
N/A
0.5km
8km
3km
NIFT BHUBANESWAR
N/A
1km
10km
5km
NIFT BHOPAL
N/A
2km
15km
6km
NIFT PANCHKULA
N/A
1km
15km
3km
NIFT SRINAGAR
N/A
1km
10km
5km
NIFT JODHPUR
N/A
1km
12km
2km
[Table 1.1 List of NIFT Campuses located from Metros, Bus Stops, Train Stations, and Airports]
This compilation of locations will definitely help you plan. You can bookmark this for your further reference.
Stay with us and follow us for more blogs about NIFT campuses, NIFT courses, Fashion Industry Trends, and many more.