Hyderabad :– The Gen-Next Creative Destination
Design Career in Hyderabad
Well, talk about Hyderabad, BHOOOM; it invokes your hunger knocking for a plate of the famous Hyderabadi Biryani. How many of you know that Hyderabad is the Animation Hub of South India? Fast forward to 2010, it is now home to a variety of emerging ecosystems in the areas of technology, lifestyle, culture, and trends. With the city having established a credible track record towards best minds in engineering across the globe, the pattern did have a cast on effect in the next-gen industries, which includes Design, Entertainment, and Media.
With films like Bahubali grossing 650 crores worldwide becoming the highest-grossing film in India and the third highest-grossing Indian films worldwide. The efforts behind the same have to be appreciated as the same has set the trend among filmmakers and audiences alike in the way movies are made and viewed. The manifestations of such success has encouraged many filmmakers to proliferate their ability to enhance risk in the production of Big Budget Movies. With the current government dispensation initiating and supporting a slew of services towards economic and social development, the state has paved the way towards 21 billion dollars in investments in the last four years. The state also witnessed a drastic increase in the employment sector, with 13 lakh jobs created in the previous year.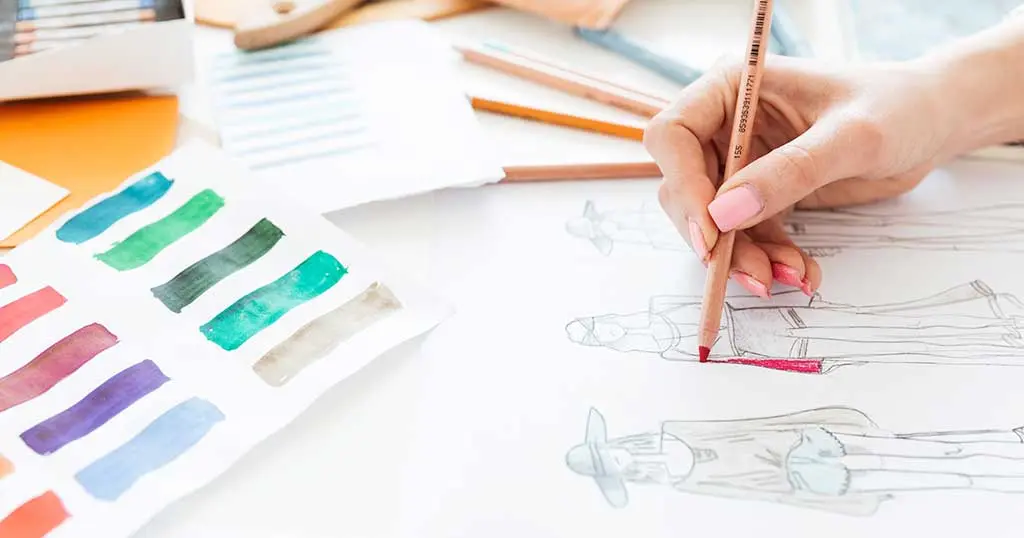 Let's Look at Why Hyderabad is a trending destination for any creative person
T-Works :- India's Largest Prototyping centre. An Initiative of the government of Telangana T- works aims at creating and celebrating a culture of Hobbyists, Makers, and Innovators.
Game City :- The project first of its kind in India involves a 30 acre at Raidurgam and plans to include several IT companies covering gaming, Animation, media, and entertainment. The game city, upon its completion, shall provide more than 100 office spaces and will provide employment opportunities to more than 15,000 professionals.
Hyderabad is housed to more than 20 established gaming and animation studios along with 250 digital media firms with various formats, with some of the firms have worked with award-winning movies like Life of Pai, Spiderman, etc.
Image Tower :- An exclusive facility initiated by the PPP model and developed by the state govt of Telangana to give a boost towards the Animation, gaming, Visual effects, and design sector. With a 1.6 million square facility, more than 200 companies would be able to operate from the tower. The state government has also announced IMAGE policy in 2016 towards making Hyderabad the most favoured destination for investment in Animation, visual effects, gaming and AVGC, Comics. The tower will be ready in 2020.
TVAGA (Telangana VFX Animation and Gaming Association) :- A non-profit association dedicated to promoting and developing the Media and Entertainment ecosystem in the state along with the support of the State government of Telangana.
Hyderabad was selected in India among other states to host the 31st World Design Assembly (World Design Organization: A non-govt organization founded in 1957 to promote the Industrial Design Profession engaging more than 150 member organizations) under the theme Humanizing Design. The show had more than 50,000 participants from 110 countries across the world.
The movie Bahubali was the only Non-English movie to be screened in Royal Albert Hall on 20th Oct 2019.
Green gold, one of the biggest animation studios in India and the creators of Chota Bheem are based out of Hyderabad.
Hyderabad has, over the years, witnessed some of the biggest brands like Amazon, Ikea setting up some of its most massive operations/ warehouses in the state of Telangana.
Hyderabad is the only state in India to have set up a design consultancy with the support of the state for Design and Innovation.
Hyderabad is India's largest aerospace Design after Bengaluru. It houses more than 1000 plus small and medium enterprises that are engaged in making components for defense institutions and an influx of IT and design firms that cater to an aerospace segment. The last four months have witnessed an investment of Rs.4000 cr has come to the city towards this segment.
No, this article is not about pandemics. The reference was merely a gesture towards indicating challenges that humanity had undergone and his struggle towards surviving and striving in overcoming those bubonic plagues days. With the spread of diseases identified in water, rodent etc. the"More-Safe" world we live in has been the Humanities capacity to reimagine Cities, Lifestyle, Transportation, Trade and Health & Hygiene. A memoire on happenings during the yesteryears pandemic had always reminded about disruptions and disasters across the world. Disruptions had always been a way of moving forward where it gives us that unique opportunity to reflect on over selves, actions and the consequences caused as a result of our own doing. The catharsis shakes the very crux of our patterned approach and helps us be more aware and thoughtful in what we do. Every pandemic has made man more intelligent persuading him to be more cautious and sustainable in his approach.
How to be the part of Design Industry?
Formal education is required for any recognition in the Industry. The courses are for 4 years which includes specialization. In India, there are more than 100 colleges which help you acquire formal training and employment in the subsequent design sector. Most of the colleges have a selection process which shall determine your Aptitude and creative inclination. Some of the colleges include National Institute of Design, Indian Institute of Design, National Institute of Fashion Design; FDDI Etc. Seats are limited with immense competition to be a part of this Industry, which requires you to clear a set of exams that does challenge your creative nerve.
The courses that might help you achieve your creative dreams may include NATA Coaching Chennai, NATA Coaching Hyderabad, NIFT coaching, NID Coaching, CEED Coaching, and Photography Course in Hyderabad.