More often than not, we tend to realize we are meant to be designers who bring out the creativity in the world through our designs which communicate more than words do. If you have not realized yet whether you can make it as a good designer or not, these design traits can be of good help.
10 Signs You are Meant to be a Designer
1. You See Design in Everything
You love everything and you see the design in everything around.
You could be scrolling down through your Instagram feed and stop and wonder, what font this account has used and how you could have made it look better by adding something different, a different font or a different colour maybe.
The designer in you knows you are surrounded by design all the time, you can't shake out the thought from your mind about ideas and solutions to everything you see around and experience.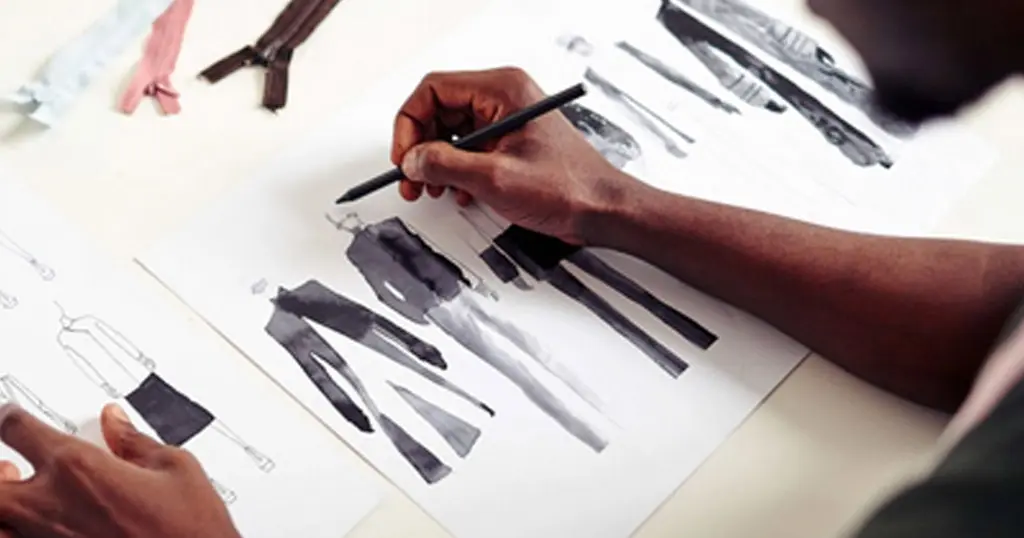 2. Tiny Details Matter to You
You care about tiny details as a designer. You are not just detail-oriented, identifying the details matter too. Because you believe in giving people the best experiences they desire, and you pay attention to every single detail.
3. Problem-Solving is Your First Priority
You are perceptive and solving problems is an everyday responsibility you are willing to take cause that's what a designer does. You can see outside the design and provide solutions to real problems. As a designer, you are able to think logistically and critically to make things work and look dazzling. You care about solving problems because a great designer is compassionate and looks at the needs of the people. You go overboard with problem-solving.
4. You Refuse to Stand By the Status Quo
You don't go by books. You fill in your own blanks and stand tall at the idea of raising beyond "good enough" and always move towards building your own status Quo.
Good designers often innovate and make things better around them.
5. Your Designer Speaks Louder Than You
Good designers are known for their designs. You are a good communicator or willing to learn eventually. You can communicate the ideas and concepts through designs wells. You can work as a team in a collaborative environment with other employees.
If you cannot put your ideas and information through a visual medium, it can be learned and improved just like any other skill.
6. You Don't Lose Track of Time
You probably know a few designers who spend most of your time just picking the right font, the right layout or hue of red, for your design work.
We are aware of a few scenarios where designers skip their meals straight for 2 days. No, this is not an exaggeration. This is real.
This shows that a designer is extremely focused and determined to bring out the best in designs that he loses his track of time.
On the other hand, productive designers are able to manage time and only focus on the details that matter and solve the problems quickly. A good designer is purposeful in her work and she always results-driven no matter what hurdles come by.
If you have trouble taking control of your time, you can improve it.
7. For You, Creativity Never Goes Out of Style
You already know it.
"Creative" is the most popular word you hear in the design world.
Needless to say, a good designer is creative as hell with whatever idea or concept you give. As a person with good creative skills, you are resourceful, look at things in ways more than one. As a creative person, you constantly seek ways to add a bit more creativity to anything you design.
8. You are Patient By Nature
Sometimes, design work can take forever – you don't get sulky to finish the design quickly in haste. You would rather introduce patience in your work and let things dive in slowly to work on communication and try out creative alternatives before finalizing the design.
9. Business Savvy
Although too much design and creativity is involved, it is never to forget that design is a beautiful business that keeps our eyes and visual senses at awe.
10. Open to Evolution
As a designer, you may witness ups and downs in your professional career. You understand that evolution is the key to keep it going. As a good designer, you are open to growing and seeking new inspiration in any possible way you know can help you the best. You try out new technology, share ideas through design with a wider creative community and never leave your seat as a teacher.
You are a business-savvy because while you are in a designer mode, you understand your preferences and opinions come second to the client's business goals. It is easy for you to make decisions that are good for your users and their business, although you desperately have a few improvements with design and colours.
Final Thoughts to Wander With
We could possibly mention all the great tyrait of designers – your passion and the will to design something new each day is what makes every other trait of a designer stand out.
If you are not a designer yet, you may see some of the signs pushing you towards your design career path, let that feeling stick and decide if you have to take this moment towards choosing a design career path.
These are the ones that stand out in our minds, and the qualities we have observed over the time in our designers and our MAD School students who have successfully grown as designers from various design reputed colleges in India. While these 10 signs of a good designer alone may not be the secret traits, we believe anyone who is passionate and a great problem solver can grow as a designer in any design industry they choose to work for.
If you would like to enhance your already great design skills, check us out for NID Coaching, CEED Coaching Centre, UCEED Coaching Classes near you to bring out the designer in you and kickstart your career as a designer in the best design college you want to join.