NIFT ENTRANCE EXAM - CAT & GAT COACHING TO GET ADMISSION IN
NATIONAL INSTITUTE OF FASHION TECHNOLOGY
& also get situation test classes, mock tests & free NIFT study materials.
Show your knowledge in a NIFT mock test and grab a 10% discount on the coaching fee!
Taking our NIFT Mock Test challenge gives you an amazing chance to get a 10% off on your NIFT coaching fees from our coaching center.
PS: The questions are easy! The offer is waiting for you!
NIFT Coaching at MAD School Chennai
Our journey as a coaching institute began in Hyderabad with 10 students, MAD School is today a family of more than 5000 students all over India. Then Mad School expanded in multiple cities across India, and one of them was Namma Chennai. We again became popular in Chennai for our knowledgeable faculty and the skills that they have been teaching the students in the coaching classes. Apart from this, we are widely known for our books (which you can also find in "Mad School Books" section in the same page) and the NIFT study materials that we supply to the students during our coaching classes. Mad School's NIFT coaching center at Chennai is located in the most popular area Anna Nagar. Our coaching center is accessible from Anna Nagar metro and also the bus stop.
In addition to offering NIFT coaching, Mad School also offers coaching for various entrance exams, including those for the fine arts (BFA, FADEE), architecture (JEE2, CEPT, and NATA), and design (NID, UCEED, and CEED). All the courses and available in Chennai as well in online and offline modes. Along with this, we help students construct their portfolios which will help them get into top design colleges and universities abroad.
So, Why go with Mad School for NIFT Coaching?
BECAUSE WE ARE THE BEST, DUHH! Just Kidding, because...
We have the highest selection ratio for the past 10 years for NIFT Entrance Exam in India.


We guarantee 100% selection in a top fashion design colleges or institute in India & Abroad.


We are an award winning coaching institute - "Best Design Coaching Centre" by Higher Education Review Magazine.


We have flexible class timings during weekend and weekdays.


We have training faculties who are alumni from NID, NIFT, CEPT, IIT, JNTU, and JNAFAU.
| ONLINE & OFFLINE | LIMITED SEATS | BACKUP CLASSES |
| --- | --- | --- |
| WEEKLY TESTS | FREE STUDY MATERIAL | 24x7 SUPPORT |
Our NIFT Coaching Results…
"Hall of Fame"
Here are the students who have achieved top ranks in NIFT entrance exam from our coaching institute. Their passion and dedication with a little guidance as a fuel have bought their dreams come true.
Dedication follows Excellence!

DIKSHANT
NIFT - RANK 4 (AIR)
NIFT MUMBAI
ACCESSORY DESIGN
(Long-term NIFT Coaching)

TRISHA KUMAR
NIFT - RANK 9 (AIR)
NIFT DELHI
FASHION DESIGN
(Long-term NIFT Coaching)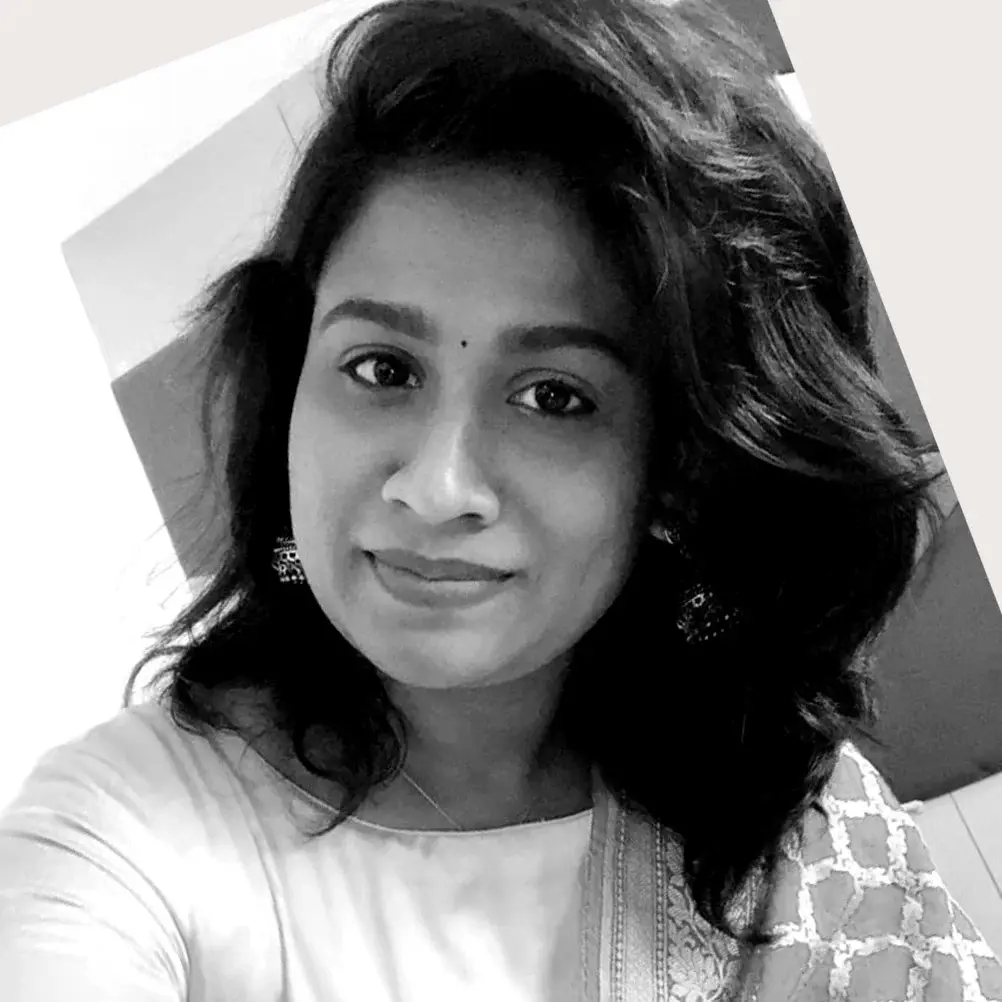 Sasi Rekha
MFM
NIFT Hyderabad
(NIFT MFM Coaching)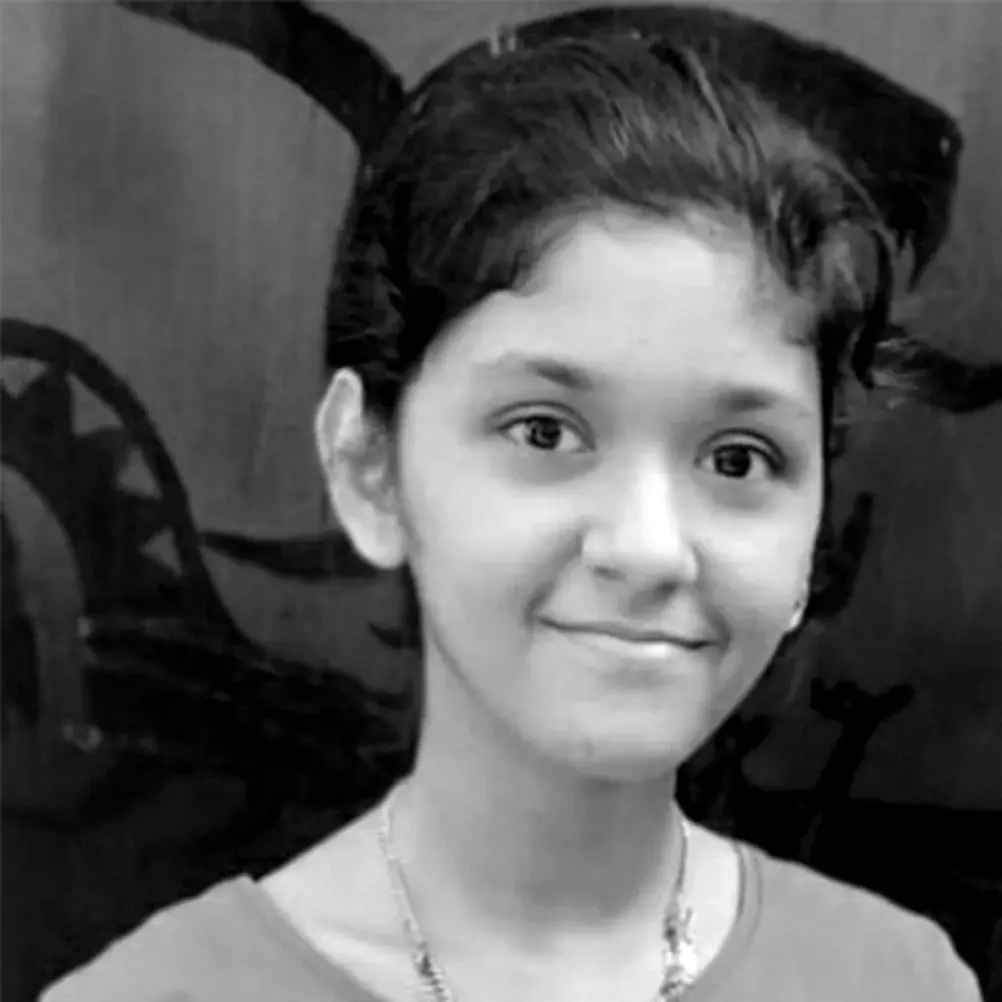 Anwesha Mukherjee
B.Des – Textile Design
NIFT Chennai
(NIFT Coaching Classes)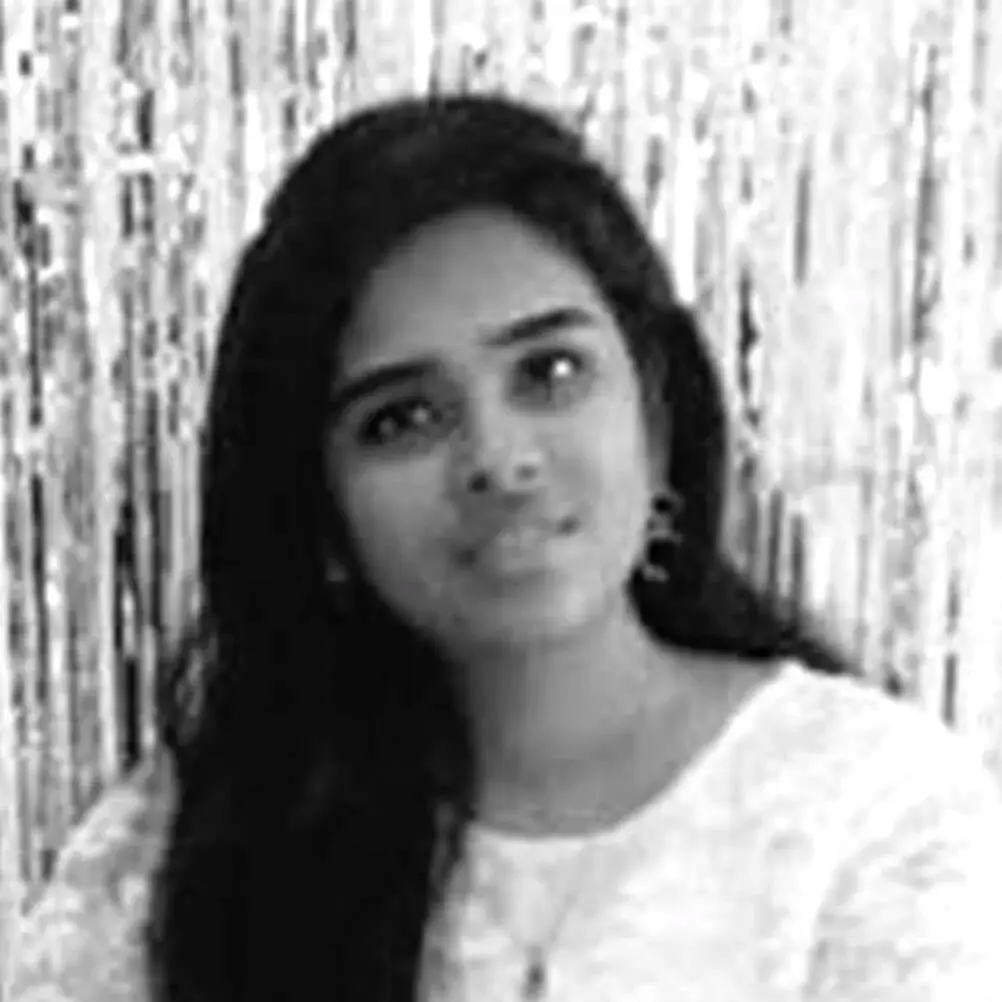 Santoshi P
B.Des - Accessory Design
NIFT Hyderabad
(NIFT Coaching Classes)

Dolly Warkade
B.Des - Accessory Design
NIFT Gandhinagar
(NID & NIFT Coaching Classes)

Aishwarya Sudama
B.Des - Textile Design
NIFT Hyderabad
(NIFT & FDDI Coaching)

Neelambari M
MFM
NIFT Hyderabad
(NIFT MFM Coaching)

P Suchandrika
B.Des – Fashion Design
NIFT Hyderabad
(NIFT & NID Entrance Coaching)

S Spoorthi
B.Des – Fashion Design
NIFT Bangalore
(NIFT & FDDI Coaching)
Mad School's "Hall of fame" is a place where we have our amazing students who took up NIFT coaching from our coaching institute and scored top All India Ranks (AIR) in the NIFT entrance exam.
We at MAD School Coaching Institute are proud to say that we have an exceptional track record of highest ratio of students successfully clearing the NIFT exam and pursuing their careers in design. We have an extremely fun and collaborative way of learning which we are sure has major impact in achieving the result that we have on our Hall of Fame. We make sure that students receive fair understanding of our coaching and get a clear concept of the syllabus. Limitations are off as we choose to dedicate ample amount of time to discuss previous years and sample papers.
They got the NIFT campus they deserved, Now it is your turn to…
Become a part of the squad by enrolling in our coaching classes!
MAD School helped me clear both NIFT & FDDI exams with 5 months of coaching. Thanks
- Chandana - NIFT Hyderabad
Our Family Members…
Testimonials from our amazing students.
Watch the interview and hear from our alumni about their life-changing experiences at Mad School Coaching Center. We at Mad School are proud of our alumni and the heights they have reached. This only wants us as a coaching institute to keep doing better and make many students achieve their dream of getting into the top design college.
"It's a place that teaches you how to work in teams because you are exposed to people who are preparing for different entrance exams too and you learn a lot from like everyone over there and the teachers over there are pretty chill, you can just go near them and they are not full strict types how we have in school"
Students from our coaching classes are placed in some of the top design institutes like the National Institute of Fashion Technology (NIFT) (Chennai, Mumbai, Hyderabad, and many more), National Institute of Design (NID), Indian Institute of Technology (IIT), Jawaharlal Nehru Architecture and Fine Arts University (JNAFAU), and many more.
ONE-ON-ONE MENTORSHIP
In Mad School Coaching Institute, all our NIFT faculty members from Chennai have decades of experience in providing the best experience and knowledge to help students prepare for the NIFT entrance exam. They are not only passionate about teaching but they are also committed to helping the student with their dream of getting in a top design college.
1. 20 to 25 students/batch
2. Individual Attention
3. Counseling and Support
4. Focused Exam Preparation
Our faculty follows a distinct method of teaching during the coaching classes. Each student is assigned a mentor during coaching who will provide individualized attention and help the student focus on areas or topics they need more help with. Faculties are always available to answer your queries and their guidance is always assured when needed.
MAD School is one of the top NIFT coaching centres
- Kavya - Parent (NIFT)

Life at Mad School - Get the sense of belonging…
At Mad School Chennai Coaching Centre, learning is fun. Since our coaching strategy differs from traditional classroom instruction, learning becomes enjoyable and collaborative as we encourage the coaching students to participate and get along with their classmates. Our innovative approach to coaching has worked well for us and students have found it helpful for their NIFT entrance exam. The knowledge and skills that the students gain here will not only help them in clearing the NIFT exam but also in their design career.
We have games!
We have collaborative classes!
We have outdoor sketching classes!
And many more…
All this will help you develop problem-solving and creative thinking skills that is important when it comes to pursuing a career is NIFT or the NIFT entrance exam itself. This practical approach followed in our coaching not only makes the class enjoyable but also gives you a deep understanding of design and design thinking, which are essential for NIFT.
Check out this video where MAD School students installed a plant in an old tire as a part of the "REUSE" program conducted at our coaching center.
DISCOVER YOUR MAD BATCH
To clear the entrance exam, students have to go through 2 rounds depending on the NIFT course they opt to choose. Mad School Chennai, has special coaching for undergraduate and master programs available in NIFT (both online and offline coaching classes). Look at the below table and click on register to join the coaching.
Long Term NIFT Coaching

Duration
1 - 2 years
Program Name
Long-term NIFT Coaching (B.Des/M.Des/B.Ftech/M.Ftech/MFM)
Days of the week
Weekdays & Weekend classes
Mode
Online/Offline
Time

Weekdays: 2 hours/day
Weekends: 6 hours (Sat & Sun)
| | |
| --- | --- |
| | Short Term NIFT Coaching |
| Duration | 6 months |
| Program Name | Short-term NIFT Coaching (B.Des/M.Des/B.Ftech/M.Ftech/MFM) |
| Days of the week | Daily classes |
| Mode | Online/Offline |
| Time | |
Repeaters Batch

Duration
2 - 3 months
Program Name
NIFT Repeaters Batch (B.Des/M.Des/B.Ftech/M.Ftech/MFM)
Days of the week
Weekdays & Weekend classes
Mode
Online/Offline
Time

Weekdays: 2 hours/day
Weekends: 6 hours (Sat & Sun)
Mad School Dusshera Batch!!!
Admissions start on 15th October 2023.
Access exclusive daily NIFT coaching sessions through both online and offline formats!
Avail early bird discounts! Type "MAD Dussehra 2023" and send it to 9959750006
Mad School Christmas Batch!!!
Admissions start on 15th December 2023.
Access exclusive daily NIFT coaching sessions through both online and offline formats!
Avail early bird discounts! Type "MAD Christmas 2023" and send it to 9959750006
Words from the Heart…
From the heart…

Spoorthi Srinivasa
Long-term NIFT coaching
NIFT Bangalore
"I am Spoorthi, and I am currently studying in NIFT BANGALORE. My mad school experience was very amazing. And while taking coaching from here, I made new friends and have learnt many things and hacks to clear the situation test. Teachers here have been very nice and friendly. They have helped us to get the best out of us. Though teachers used to criticize our work, but that didn't emotionally affect me, instead I tried harder to impress them. Thank you very much, teachers, and my dear friends."
We give you 5 reasons why you should join Mad School…
Learning Experience at our Chennai coaching centre:
At MAD School - Chennai, we think that studying should be enjoyable and that coaching sessions should encourage students' creativity. A fun learning experience is something that you will never forget. This is why we use this strategy to make the process of preparing for the NIFT entrance exam interesting and engaging. We will assist you in mastering the CAT and GAT principles by our knowledgeable and experienced staffs at our coaching centre.
In order to prepare you for the NIFT exam, we have efficient and effective strategies in place that we implement into your learning. Our knowledgeable instructors will give you individualized attention during coaching lessons to assist you understand the concepts that need more focus.
Results from our NIFT Coaching Centre - Chennai:
We take great pride in having the highest percentage of students clear the NIFT entrance exam from our Chennai coaching center. We think that encouraging a student's creativity in coaching sessions will benefit them not only in passing the NIFT entrance exam but also in their future careers as designers. The NIFT results for 2023 were fantastic, and the majority of students from MAD School (a NIFT coaching center in Chennai) were accepted by the top NIFT campuses as well as other fashion design schools.
Our students appreciate the advice given by the instructors at MAD School during NIFT coaching programs and improve more interms of knowledge and skills.
NIFT Coaching Classes offers Flexible Timings:
We use a hybrid approach to teaching, offering both an offline NIFT coaching class at our institute in Chennai, and a flexible online NIFT coaching program at the comfort of your home. We offer NIFT coaching at our centers on the weekends and throughout the week, and you can choose the batch that best suits your needs. Our NIFT coaching faculty offer live instructor-led sessions rather than pre-recorded sessions for its online NIFT coaching courses. The NIFT coaching schedule is designed to maintain a balance between your regular schoolwork and entrance exam training.
Preparing you to excel in your exams at MAD School - Chennai:
We have section wise routine tests at our coaching center that will be conducted as you study for your NIFT entrance exam that will help you feel confident when attending the exam. Along with the coaching class, there are frequent practice mock exam sessions and sample paper practice sessions. This will help you see where you stand and develop in the areas that need the most attention. We also provide NIFT books and materials that can help you with your exam preparation and are free once you enroll in coaching programs.
After you pass the CAT and DAT exams, we make sure you are prepared for the Situation Test, Personal Interview, and Group Discussion rounds of the examination. All the resources and infrastructure needed to ensure you have a lot of practice for the exam have been developed and curated by our faculty from the NIFT coaching facility in Chennai.
Complete Guidance and Assistance:
We will be there for you at every turn, from the time you sign up with MAD School's NIFT coaching institute in Chennai to the day of the exam. We will provide you with course selection guidance, application completion, and interview preparation. We will offer you NIFT study materials, practice exams, and one-on-one tuition in addition to the coaching.
Not only that, but we will teach you how to create a fashion portfolio for colleges in India and abroad in addition to our NIFT coaching. Students will receive suggestions and samples for fashion portfolio themes from our NIFT coaching staff at MAD School in accordance with the specifications set by the fashion design universities you are applying to.
NIFT ENTRANCE EXAM
Master the details for more grasp…
The National Institute of Fashion Technology, also known as NIFT, is a premium institute in India for fashion education established in 1986. NIFT Institute was set up under the guidance of the Ministry of Textiles, Govt of India (A statutory institute governed by the NIFT Act 2006). NIFT has its presence all across India with 18 campuses in major cities including Chennai, Hyderabad, Bangalore, Kolkata, Mumbai, and many more.
NIFT offers 5 programs, of which 2 are undergraduate programs and 3 are master programs:
UNDERGRADUATE PROGRAMS
Bachelor of Design (B.Des), 4 years
Bachelor of Fashion Technology (B.Ftech), 4 years
MASTER PROGRAMS
Master of Design (M.Des), 2 years
Master of Fashion Technology (M.Ftech), 2 years
Master of Fashion Management (MFM), 2 years
To get into one of these programs, students must undertake the NIFT Entrance Exam.
NIFT Campus Locations
Each NIFT campus has its own advantages and areas of expertise. For instance, the NIFT campus in Bangalore is renowned for its robust curriculum in textile design, whereas the NIFT campus in New Delhi is renowned for its robust program in fashion design. You don't need to worry about this since we will direct you and assist you in selecting the NIFT college based on the specialization you wish to study.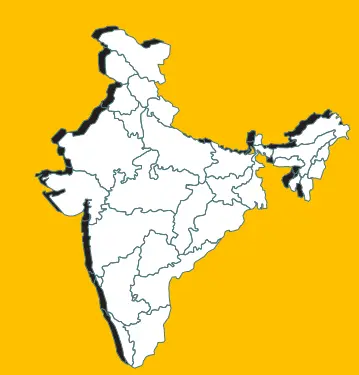 NIFT New Delhi
NIFT Navi Mumbai
NIFT Bengaluru
NIFT Chennai
NIFT Kolkata
NIFT Hyderabad
NIFT Patna
NIFT Bhopal
NIFT Kannur (Kerala)
NIFT Gandhinagar
NIFT Bhubaneswar
NIFT Raebareli (Uttar Pradesh)
NIFT Shillong
NIFT Srinagar
NIFT Kangra (Himachal Pradesh)
NIFT Panchkula
NIFT Jodhpur
NIFT Daman
NIFT ENTRANCE EXAM PROCESS
Note your duties and responsibilities...
Fill out the NIFT 2024 application form
Download the Admit Card from the website
Take up Round 1 (CAT/GAT) of exam
Take up Round 2 (Situation Test/GD/PI) of exam
Result Day!
Apply for the NIFT College and appear for the counseling process
SYLLABUS
Give a quick look…
CAT & GAT SYLLABUS COVERED IN OUR NIFT COACHING CLASSES.
NIFT CAT
This test requires the candidates to showcase their skills in observational drawing, freehand sketching, and the use of different media.
Mad School provides coaching for the CAT section, where we will train for sketching techniques and tips to develop a creative and original approach to sketching.
NIFT GAT
This test evaluates the candidate for topics such as quantitative ability, logical reasoning, english comprehension, and general knowledge.
Mad School provides coaching for this section, which includes training in these techniques as well as tips on how to improve your speed and accuracy.
NIFT Situation Test
This test assesses the ability of the candidate to think critically and solve problems in a simulated work environment.
Mad School provides situation test coaching which includes training in on-spot problem-solving techniques and also in enhancing creativity.
NIFT Group Discussion
NIFT Group Discussion is conducted to assess your ability to think critically, communicate effectively, and work collaboratively in a group setting.
Mad School provides coaching on the communication aspects and also we conduct group mock discussions that will help you during your group discussion.
NIFT Personal Interview
NIFT Personal Interview evaluates your personality, communication skills, and fashion industry knowledge. We offer coaching and arrange mock interviews to boost your self-assurance and make a positive impression on the panel.
IMPORTANCE OF THE NIFT EXAM PATTERN
You can get a quick overview of the NIFT entrance exam's emphasis and format in this section. You must first comprehend the steps involved in applying to the various NIFT courses. We will provide you with a very thorough understanding of the syllabus and the format of the test at our NIFT coaching sessions. You can then study for the NIFT exam by concentrating on the ideas and topics that are frequently tested.
UNDERGRADUATE COURSES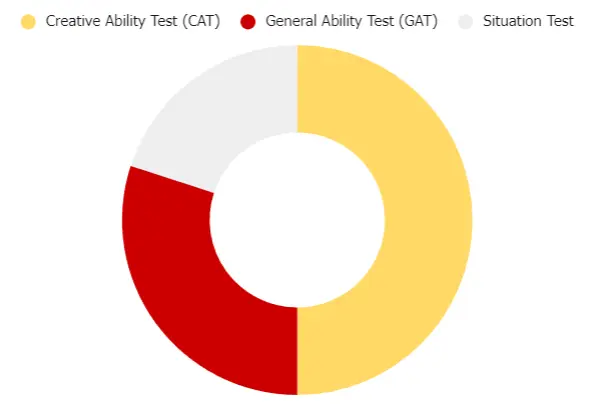 Bachelor of Fashion Technology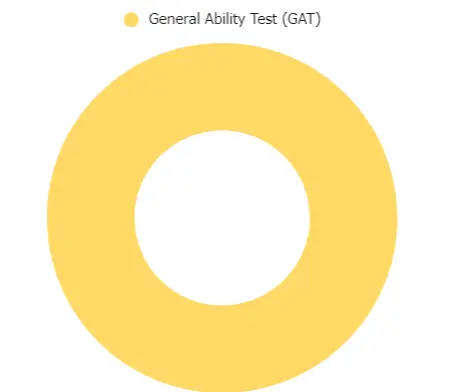 POSTGRADUATE COURSES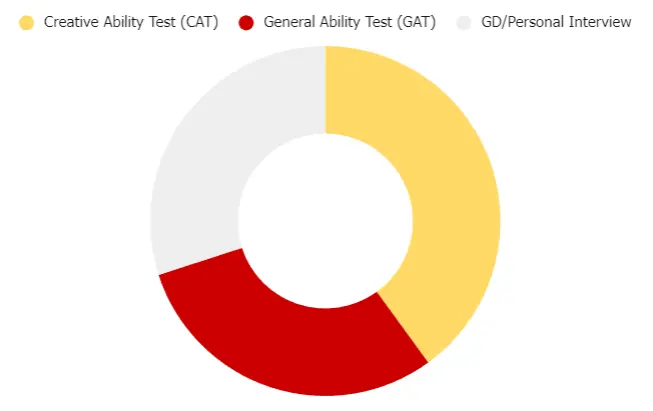 Master of Fashion Technology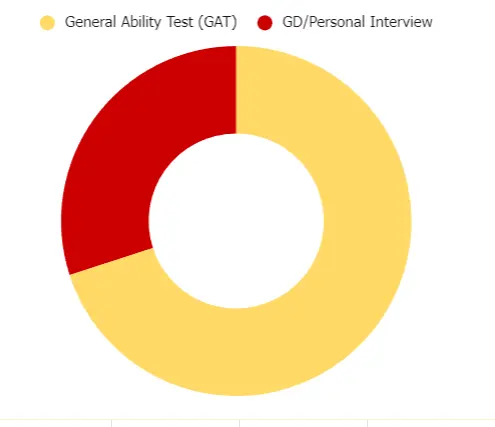 Master in Fashion Management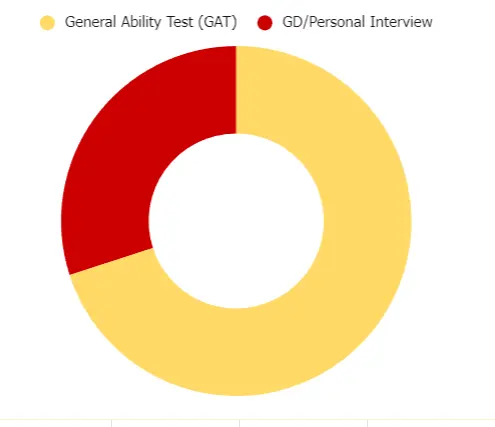 MADSCHOOL IS LIKE TESLA OF DESIGN COACHING
- SHWETA YADAV - PARENT

WHY IS COACHING IMPORTANT FOR NIFT ENTRANCE EXAM?
There are students that pass the NIFT entrance exam without taking any coaching programs. But why do we consider coaching classes to be crucial? Here are a few explanations for why candidates for the NIFT entrance exam need coaching.
Preparing halfway before the NIFT Exam:
Many students begin their NIFT exam preparation 6 months or 3 months before the exam dates are revealed. Students frequently begin to stress and lack correct flow while preparing. To assist you in preparing for the NIFT entrance exam, our MAD School Chennai coaching center offers 3 month and 6 month coaching programs in both online and offline formats.
How to start your preparation:
Many students begin their preparation for the NIFT entrance exams blindly since they have no idea where to begin. This is why our instructors in the MAD School NIFT coaching class develop and put into action efficient tactics that are curated to your needs in order to begin the NIFT coaching.
Learning approach:
When compared to other all-India entrance exams, the study strategy used for the NIFT entrance exam is unique. You are assessed for these abilities at the NIFT entrance exams, which are aptitude, sketching, model-making, etc. This is one of the causes for your need for a coaching program to prepare for the NIFT exam.
Maintaining balance between regular class and entrance exam preparations:
Most students begin studying for the tests after finishing their 10th grade boards. Maintaining a balance between the usual schoolwork and entrance exam preparations becomes difficult. Because of this, coaching programs and institutions can aid you and assess your abilities through section-specific assessments and practice NIFT exams.
FREE RESOURCES
Find the nift study material you are looking for…
Previous Year Question Papers
Our books and previous year's test questions are available to you for free when you sign up for our NIFT coaching programs. Our books cover every subject you'll need to be familiar with for the NIFT entrance exam in a thorough and current manner. An excellent strategy to prepare for the exam is to use previous year's question papers. This method is highly successful despite being widely accepted because they will offer you an idea of the kinds of questions you may anticipate seeing and they will aid in the development of your time management abilities.
Click on the above links to download the previous year question papers in PDF format.
Free Mock Test Papers
One of the most important resources that we offer along with NIFT coaching is our mock tests. Our mock tests are designed to simulate the actual NIFT entrance exam and it gives you a chance to practice your skills and to see how you would perform in the actual exam.
Click on the above links to download the mock test papers with answers in PDF format.
Note: The mock tests are free along with the NIFT coaching package that you choose at our institute.
MAD SCHOOL NIFT PREPARATION BOOKS
The only set of books you will need for your nift entrance exam preparation…
NIFT SELF PREPARATION KIT
All concepts and topics are covered in the books, which are original and available for the NIFT entrance exam. Concepts are thoroughly explained, making them simple to comprehend. There are many practice questions available that will help you develop and pinpoint areas where you still need to practice. The books are written by seasoned professors who are subject-matter authorities.
Note: The NIFT books are free along with the coaching package that you choose at our institute.
A 'NEED TO KNOW' BASIS ON THE NIFT EXAM
This blog has it all…
CHECK OUT THIS BLOG WHICH IS YOUR ONE-STOP DESTINATION TO KNOW EVERYTHING THING ABOUT THE NIFT ENTRANCE EXAMINATION
Your passion about pursuing your career in design is noticed and duly kept in mind, which is why you have landed here at this page. Get to know all about the NIFT entrance exam. This blog will display everything you need to know about the NIFT entrance exam, including the NIFT syllabus, the NIFT registration process, and the NIFT exam pattern. We will also provide you with some tips on how to prepare for the exam.
So, make sure you read this blog to know the ins and outs of the NIFT entrance exam.
ARTICLES
Stay updated…
CHECK OUT OUR LATEST ARTICLES FOR UPDATES IN THE NIFT COLLEGES AND DESIGN INDUSTRY
NIFT or NID, Which one is best for me?
NIFT or NID? Deciding between two of India's premier design institutes? Explore the differences, strengths, and key factors to help you decide between NIFT and NID. Find out which one suits you best. Read more >>
Which NIFT campus is the best?
Are you curious about which is the top NIFT campus? This blog will tell you the vibe of the campus, unique offerings, and the locations. Find the right NIFT campus for you. Read more >>
Best study resources for NIFT exam preparation
Want to find the right study material for NIFT exam preparation? Mad School NIFT preparation books are here for the rescue. Look into the highlights and the topics covered in Mad School books. Read more >>
Career and Scope in the world of Fashion Design
Wondering what's happening in the fashion industry? This blog will help you understand the job opportunities, industry growth, and how your creativity can lead to success. Read more >>
FREQUENTLY ASKED QUESTIONS
1. Do I need to buy books from others after joining Mad School?
No, you don't have to buy books from others after joining NIFT coaching at Mad School. Mad School has NIFT preparation books available and will be provided free of cost post-admission to Mad School. Not only the NIFT Books we also provide workbooks that are crucial in practicing for the exam.
2. How to prepare for NIFT entrance exam?
Preparing for the NIFT entrance exam is something that Mad School will give you full knowledge of after joining the classes. But here are some things that you need to keep in mind and implement when preparing for the NIFT entrance exam.
Attend all the classes and workshops.
Ask questions and clarify your doubts.
Practice regularly.
Take mock tests regularly.
Stay positive and confident.
3. Is there negative marking in NIFT entrance exam?
No, there is no negative marking in the NIFT entrance exam. This means that marks will not be deducted for answering a question incorrectly. However, it is important to answer as many questions as possible correctly, as the number of correct answers will be the only factor considered in your final score.
4. What is NIFT exam?
The National Institute of Fashion Technology (NIFT) entrance exam is a national-level entrance exam conducted by the NIFT for admission to undergraduate and postgraduate design courses. The exam is held in computer-based mode (CBT) and consists of two parts: the General Aptitude Test (GAT) and the Design Aptitude Test (DAT).
5. Are online coaching classes available for NIFT entrance exam?
Yes, there are online classes available at Mad School for NIFT entrance exams. You can take online classes anywhere in India in the comfort of your home. Here are some of the advantages that you can get by opting for online NIFT entrance exam coaching.
Flexibility in attending the classes.
Convenience of home.
Affordability in terms of fee and other factors.
Access to online resources.
Personal doubt-clearing sessions.
6. Can I commute from Metros and Bus Stops to Mad School, Chennai?
Yes, you can take the metro and bus stop to reach Mad School in Anna Nagar, Chennai. Once you reach the nearest Anna Nagar Metro or Bus stop it is just a 5 minute walk from the main road.