December 23, 2023 | by admin
1. For sure, you will not get bored as an architect
2. Realize your own dream of making a difference in the world through architecture
3. Sustain your artistic skills through architecture
4. Be a part of the most respected & future demand industries of our times
5. Fulfill & reward your own selves through architecture.
6. Travel , learn & meet various peoples and cultures through architecture.
Hope the above reasons did stir some interest & hopefully would compel you to have Architecture under your radar while scanning the same as a suitable career
History of Architecture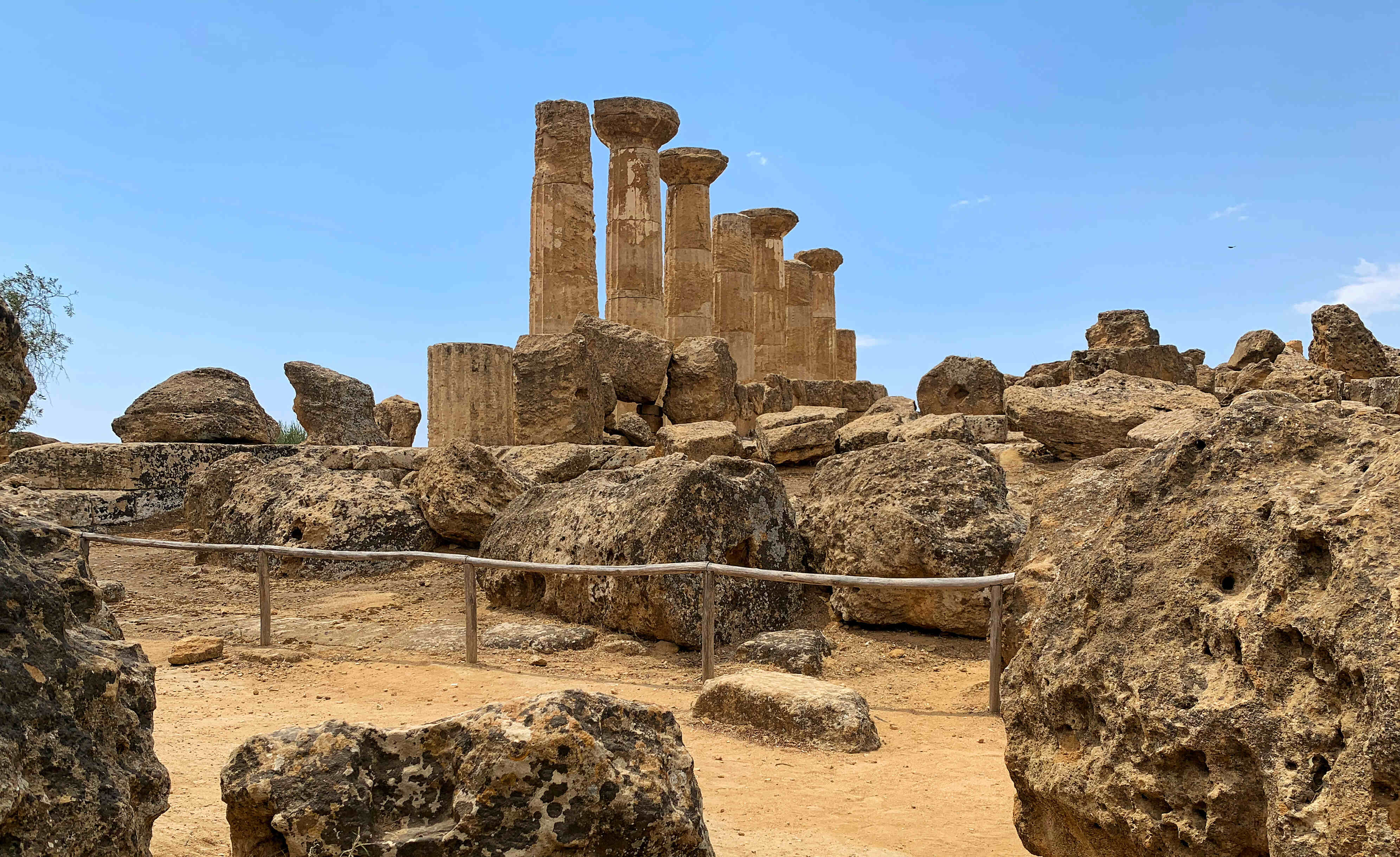 An approximation could be dated to the Neolithic period or say 10000 BC when people stopped living in the caves & started handling the way they want their houses to look & feel .
Architectura originated from the Latin word 'architekton' which means Arkhi = Chief & Tekton = builder.
This article can never be justified without paying tribute to the father of Architecture Mr Frank Lloyd Wright, an American . He was not just an Architect but also was a prolific writer, designer & an educator. He had designed 1000 structures over a period of his 70 years of life.
Fast Forward to 21st Century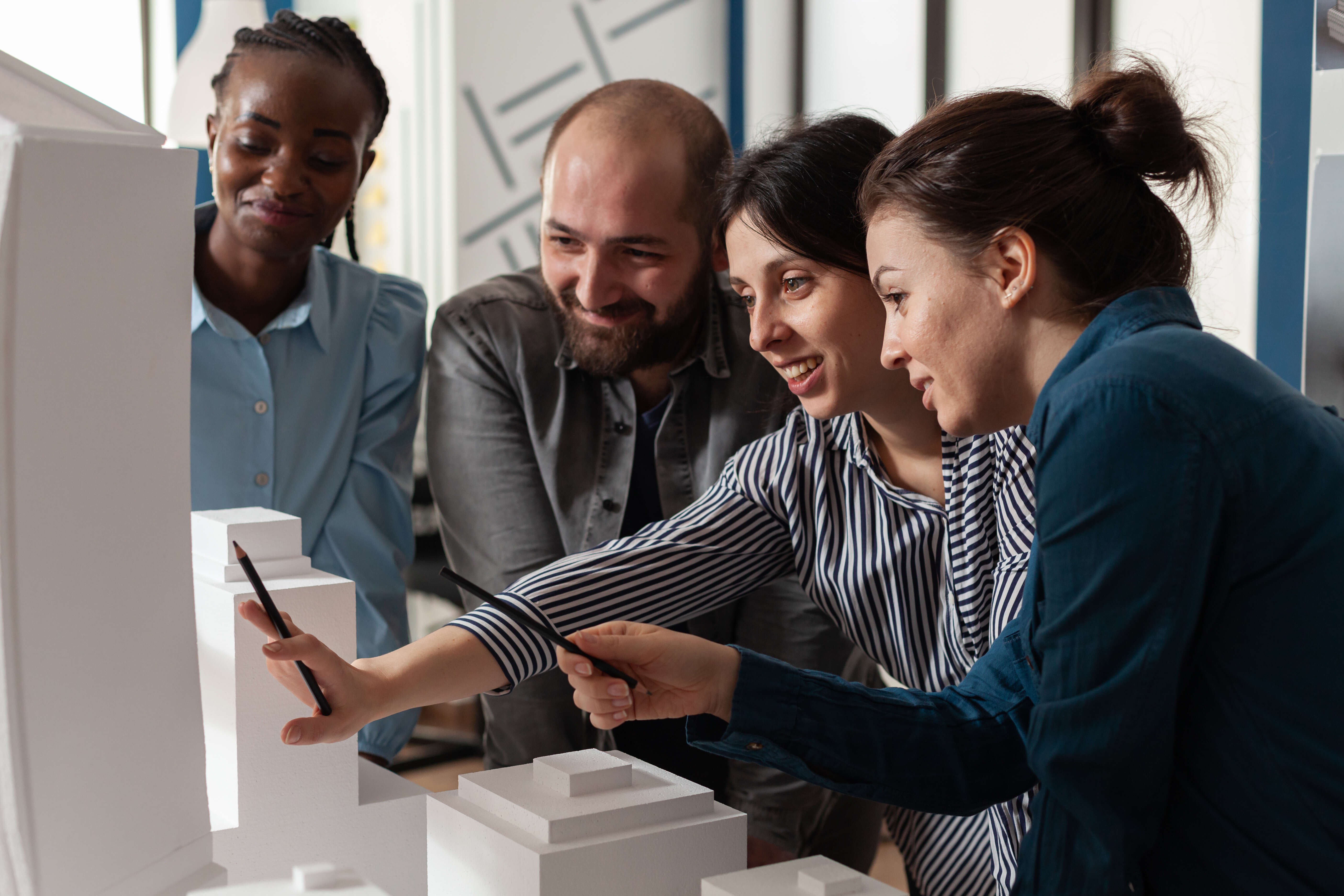 A quote from Le Corbusier " In every field of industry , new problems have presented themselves & new tools have been created capable of resolving them . If this new fact be set against the past, then you have revolution .
The population of the world is at 8 billion. The fastest growth had happened in the last decade .. Having said that, let us see some of the challenges that lie ahead of us. 1. Development of housing infrastructure
2. Large scale housing
3. Better civic amenities
4. Providing multi functional space for the common public
5. Designing hygienic & safe waste disposal
6. Planning for efficient & safe public transport infrastructure. 7. Design for inclusivity
Architecture as a profession has the power to save the very world that we exist through indigenous designs that are sustainable ,efficient & functional .
Future of architecture: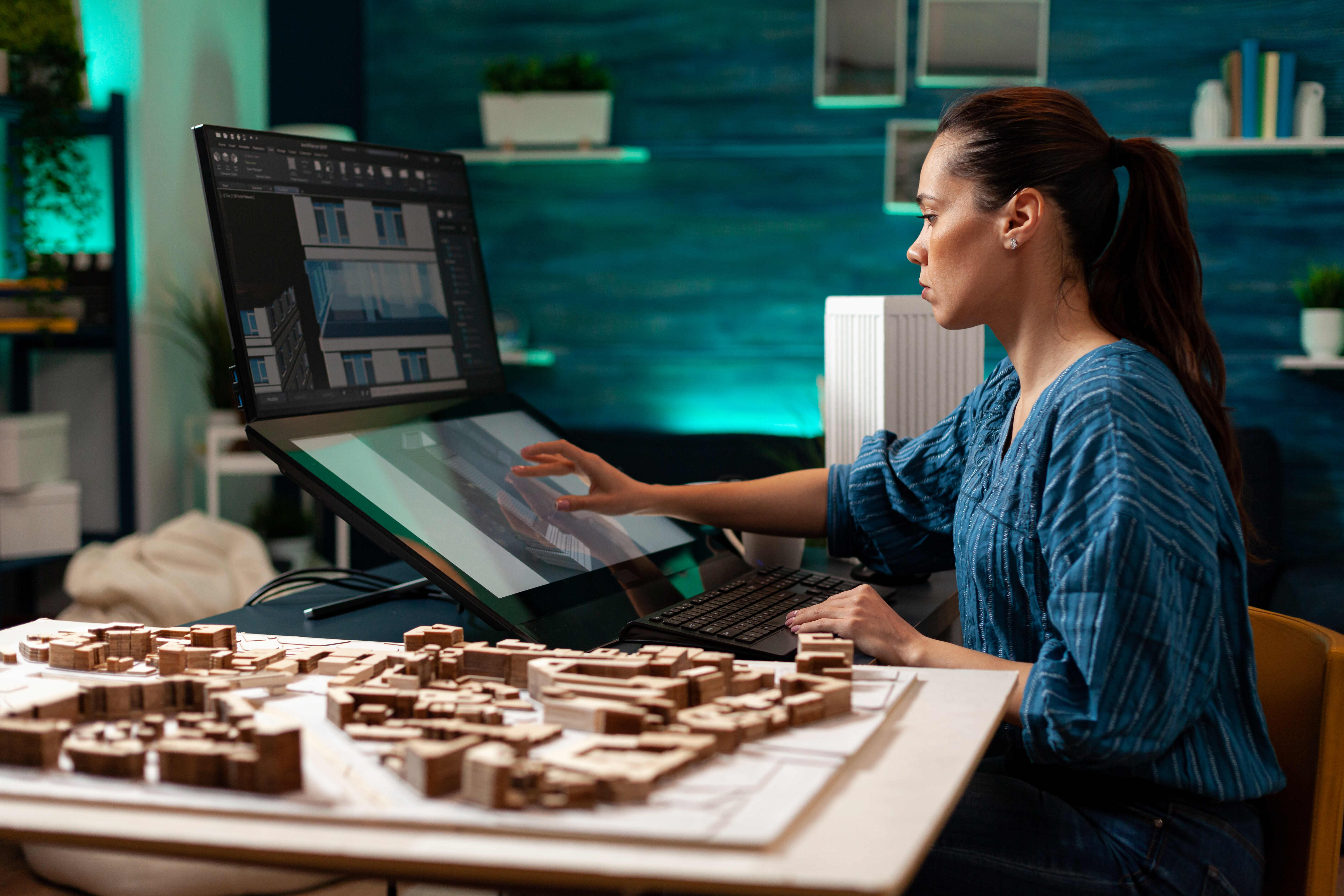 Let's look at some of the new buildings that will set shape to the world in the future:
1. National library of Jerusalem, Israel
2. NORDO , Denmark
3. Lola mora cultural center, Argentina
4. Abrahamic family house , UAE
5. Merdeka 118, Malaysia
6. Destination Crenshaw, USA
7. AMRF first building , Australia
8. Kempegowda Intl Airport , India
9. Grand Egyptian Museum, Egypt The global architecture market pegs at us $ 348.79 billion &.expected growth at 5 % . Some of the countries that have high demand for architecture s include USA, Switzerland, Singapore , Japan , UK, India, Australia, Norway , UAE , Canada etc .
Career prospects in Architecture
At the outset let's look at the careers you can pursue post your architecture program
1. Landscape architecture
It is involved in designing outdoor landscapes , including infrastructure, public areas etc. They are also involved in stormwater management , environmental restoration, and recreational areas
2. Urban planner
This involves problem.solving on a large scale . This includes everything from economic and demographic changes to sustainable development
3. Restoration architect
This involves conservation and restoration of old buildings and heritage sites that have always been a reflection of our past . It is also important and crucial towards understanding our culture.
4. Research architect
This has the reference to our current wave of digital design and constant advancement of digital tools . This has a profound impact upon architecture. A constant improvement done by architects not just in designing buildings but focusing more on how these tools can enhance the work flow
5. Lighting architect
This work includes developing our quality of experiences, well being health not just in in a natural environment but smaller spaces such as our work offices as well
6. Extreme architect
This specialization of work includes architects who specialize in extreme weather conditions and bring out solutions to tackle the subject. This has become one of the important areas of study due to the extreme weather conditions such as floods hurricanes, heat waves , global warming etc
How do I become a part of the architecture industry ?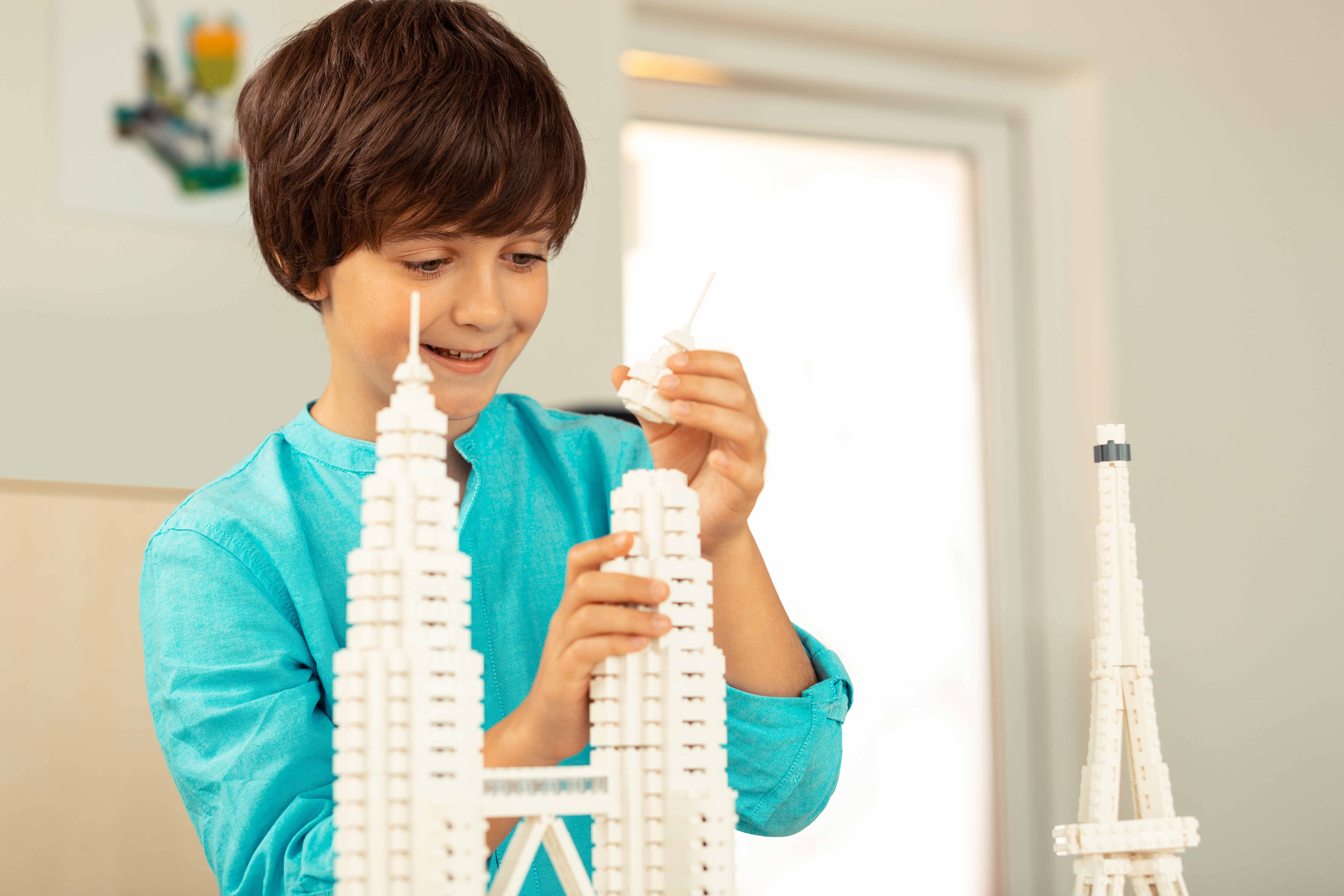 To become an architect in India requires one to clear a series of Examination that checks on a student's aptitude , skill , creativity and reasoning ability for the course . Bachelors in Architecture or B.Arch as it is called is a program that consists of 5 years which includes internships and projects . Eligibility includes one to have Math , physics and chemistry as subjects with a min 50 percent aggregate .
There are 483 architect colleges in India with 32 colleges under govt & rest classified as autonomous institutions that are approved by coa . An average of 40 to 100 seats are available in every college .
All india exams :
Examinations for Architecture include one to clear NATA or JEE ( paper 2) examinations. These examinations are conducted annually and are given 2 attempts for the candidate to clear. The best score is considered during the admission process .
Nata ( conducted by COA ) is held every year in the months of June and July whereas JEE 2 ( conducted by NTA) is conducted in January and April every year .
Admissions to architectural colleges are secured based on the above scores along with their plus 2 results.
Examination & Syllabus:
The maximum Mark's that one can attain in nata examination is 200 Mark's. The examination is computer based with no physical drawing .
The topic for NATA examination includes
1. Diagrammatic reasoning
2. Abstract reasoning
3. Inductive reasoning
4. Situational judgment
5. Verbal reasoning
6. Numerical reasoning
7. Logical reasoning
JEE 2 ( or paper 2 ) comes with a maximum Mark's.of 400 . This paper consists of physical drawing & negative marking .
Topics includes
1. Drawing
2. Maths
3. Reasoning & aptitude
Competition:
An estimate says that an average number of 35000 students appear every year for nata & 65000 for jee paper 2 examinations .
Your coaching partner:
We at MAD School train students for NATA & JEE 2 examinations . Coaching classes are conducted in both online and offline mode with flexible timings. Our training center is located in Punjagutta in Hyderabad & Anna nagar in Chennai . Our centers can be spotted in the Prime location of the city which can easily be accessed by Metro, Road & all means of transport . MAD school has the distinction of having the highest pass percent ratio among the coaching centers in south india . For more details visit www.madschool.in
About the author :
A highly acclaimed expert in the field of design & architecture with more than 15 years of experience.
Your email address will not be published. Required fields are marked *